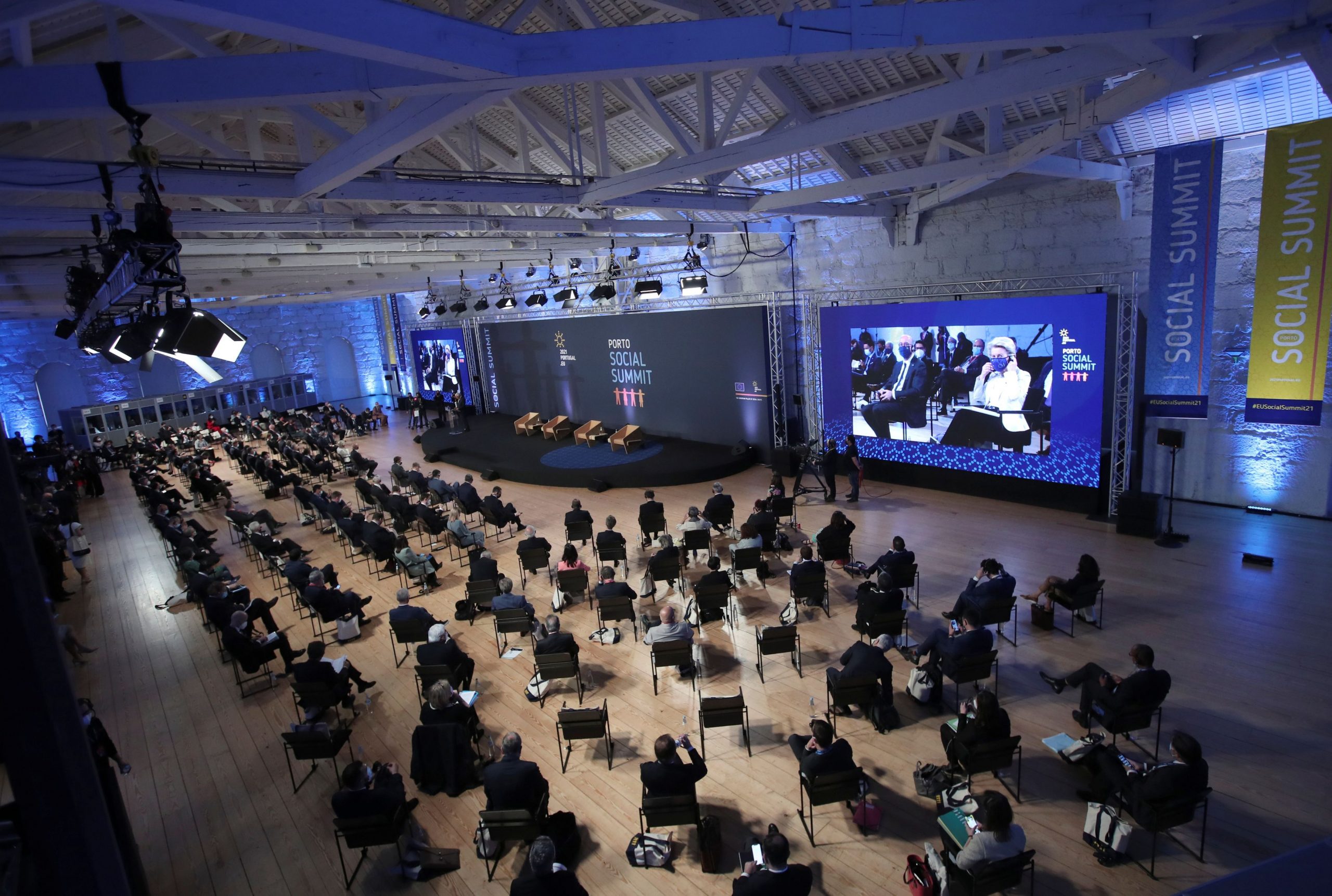 The Porto Social Summit 2021 (7 and 8 May, 2021) was held with the aim of establishing the European goals for the next decade. Three crucial points, aimed at labour and education, were instituted:
An employment rate of at least 78% in the European Union by 2030;
At least 60% of adults attending training courses every year;
Reducing the number of people at risk of social exclusion or poverty by at least 15 million people, including 5 million children.
The decisions were signed by the Portuguese Presidency of the Council of the EU, the European Commission, the European Parliament, social partners and non-governmental organisations.
Since the COVID-19 pandemic has had a far-reaching and profound socio-economic impact, the decision makers call for preserving jobs and livelihoods, employment, investing in long-life learning, learning and teaching new skills necessary for the green and digital transition.
Learn more at: https://ec.europa.eu/social/main.jsp?langId=en&catId=89&furtherNews=yes&newsId=10004.