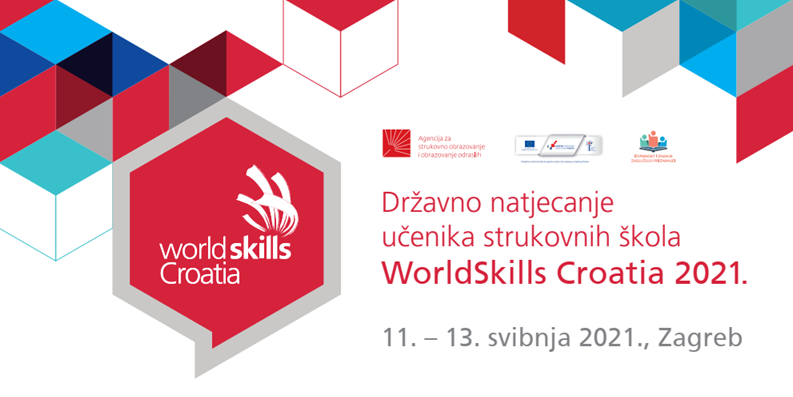 Agency for VET and Adult Education has, from May 11th to May 13th 2021, organised the national VET student's competition – WorldSkills Croatia 2021. It was held at Zagreb Fair.
The competition was closed with the awards ceremony, at which the winners were presented with medals and Faust Vrančić statuette.
The best VET students, supported by their mentors, were able to present their skills and competences and demonstrate creative problem solving in 43 disciplines.
The competition was held in seven pavilions, an area larger than 16 000 square meters, as well as on 3 000 square meters of outside space.
We use this opportunity to thank and congratulate the competitors, their mentors, assessors, schools that hosted the competition and sponsors for their hard work, perseverance and adhering to the epidemiological measures in these challenging times.
The competition was visited, and thus supported, by the Minister of Science and Education, Radovan Fuchs, PhD.
The photographs of the awarding ceremony are available here.
More information is available at the official WorldSkills Croatia 2021 webpage. You can also join us on social networks: https://www.facebook.com/worldskillscroatia.
Live footage from the competition is available on our YouTube channel.
Day one (May 11th) – https://youtu.be/qVi_7jPjaDM;
Day two (May 12th) – https://youtu.be/cSyBw4FN1lg;
Day three (May 13th) – https://youtu.be/FDxZrVdl6qc.