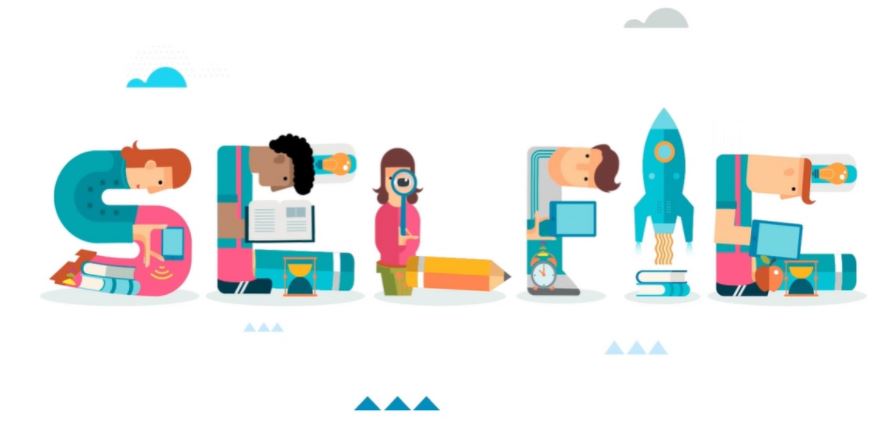 SELFIE is a self-evaluation tool aimed at evaluating the use of technology in schools. SELFIE was launched in October 2018, as a part of Digital Education Action Plan (2021-2027). Since then, it was translated to over 35 languages and has more than 770 000 users (teachers, expert associates and students) from 7000 schools in 56 countries. This tool can support schools in using digital technologies for successful teaching. The registration is free and the participation voluntary.
The crisis caused by the COVID-19 pandemic has influenced a significant development in digital technology usage for work and distance learning, which includes VET. The crisis has also accentuated difficulties in work-based learning, which further indicate the importance of improving the communication of VET teachers and in-company trainers via online tools.
In early 2020, a feasibility study on adapting the SELFIE tool for work-based learning systems in VET concluded there is a need for a SELFIE for WBL to bring VET institutions and companies closer together to jointly discuss how to best embed digital technology in the education and training provided. This is why SELFIE for WBL not only gathers the three perspectives of school leaders, VET teachers and learners, but also adds as a fourth perspective the view of in-company trainers.
Test phase of SELFIE for WBL
In autumn 2020, nine countries successfully completed the test phase of SELFIE for VET expansion, which encompassed a large number of stakeholders (35000 participants from 150 VET schools and 300 companies). European Forum of Technical and Vocational Education and Training (EFVET) and Joint Research Centre (JRC) organised the test phase in France, Germany, Hungary and Poland, with a test implementation in Romania, supervised by JRC. In cooperation with European Training Foundation (ETF), four non-EU countries were also included in the test phase: Georgia, Montenegro, Serbia and Turkey.
Council Recommendation of 24 November 2020 on vocational education and training (VET) emphasised the importance of developing a modern and digital VET system, i.e.:
Qualitative and efficient digitalisation of VET in school and work environments can be promoted using European competences framework and self-evaluation tools (such as SELFIE for WBL);
The possibility of creating a survey for vocational schools in EU-27 countries will be explored, in order to support the evidence of preparedness, quality and efficiency of vocational schools in the context of digitalisation.
The overview of the survey results will be available by the end of January 2021. After some minor changes, SELFIE for WBL is expected to be completely operational by mid-2021.
For more info, please visit: