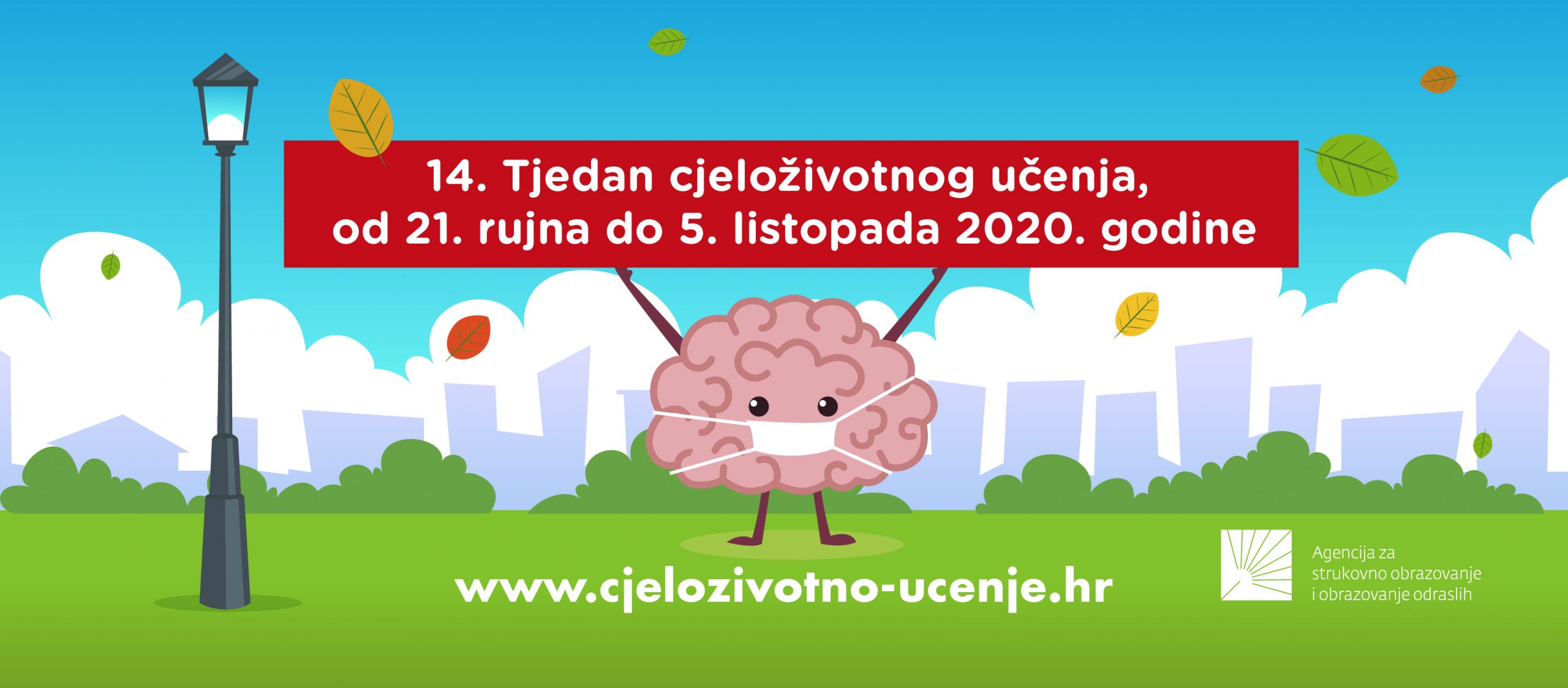 From 21 September to 05 October, Agency for VET and Adult Education will be organising the 14th Lifelong Learning Week, national educational campaign, which informs citizens (in an immediate and often informal way) about the importance of education and learning.
Informing the citizens of how they can participate in lifelong learning and motivating them to join was the backbone of each Lifelong Learning Week held so far. Year after year the campaign has been developing, the extent of activities and the covered area widening, the number of stakeholders included growing and, most importantly, the involvement of citizens has constantly been improving.
Hoping that this year's campaign will attract a great number of participants, we invite you to help us organise as many events as possible, which will cover a range of topics and target groups and which will demonstrate the importance of lifelong learning.
Taking into account the situation caused by the COVID-19 pandemic, which has affected economic, social and educational level, and the duration of which is impossible to predict, we urge you to organise this year's events (workshops, lectures, presentations, theatre and cinema shows, exhibitions, fairs, open days, webinars and other online events) in accordance with protective measures.
Please enter your application via this link.
You can follow the 14th Lifelong Learning week on our website and our social media (Facebook and Instagram).
For further info, please contact Agency for VET and Adult Education, per email tcu@asoo.hr, or on +385 (0)1 6126 730.