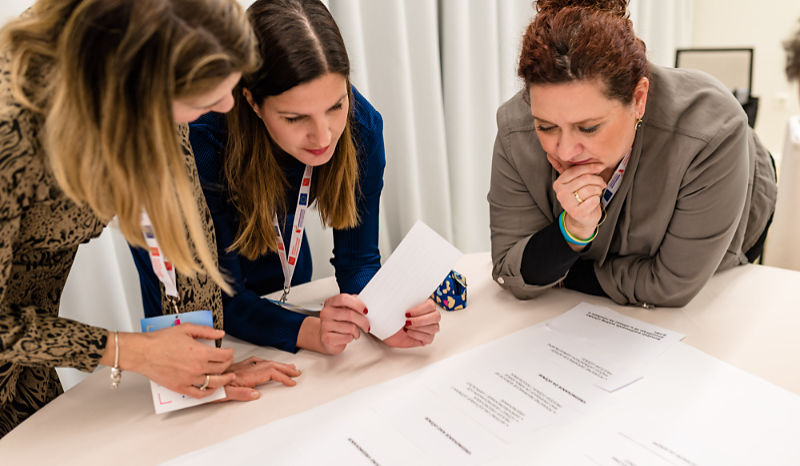 Ministry of Science and Education and Agency for VET and Adult Education have prepared a series of professional development seminars aimed at developing and continuing successful cooperation with companies and student mentors in companies (monitor and guide students during their practical work experience) and at improving pedagogic competences of teachers and mentors participating in the dual education system.
The module encompasses following topics:
Operative planning and programming in the dual education system;
Monitoring and evaluating student's achievements in work based learning;
Motivational talks in the dual education system;
Teaching students with learning disabilities the dual education system.
The module will be held online, based on guided learning. The teachers can enroll via the application EMA, whilst the mentors in companies can apply via the following link.
The seminar schedule is as follows (application links and login data will be provided later):
Glazier, Chimney Sweep, House Painter Decorator: 14 December – 17 December 2020;
CNC Operator: 11 January – 14 January 2021;
CNC Operator: 25 January – 28 January 2021;
Cook: 8 February – 11 February 2021;
Waiter: 22 February – 25 February 2021;
Salesman: 8 March – 11 March 2021;
Hairdresser: 22 March – 25 March 2021;
Hairdresser: 12 April – 15 April 2021;
Hairdresser: 26 April – 29 April 2021;
Aesthetician: 03 May – 06 May 2021;
Aesthetician: 12 May – 15 May 2021.
Detailed information on professional development seminars will be available at the website that provides support to VET teachers' professional development: https://edu.asoo.hr/modul/suradnja-i-uspostavljanje-partnerstva-s-poslodavcima-za-nastavnike/.