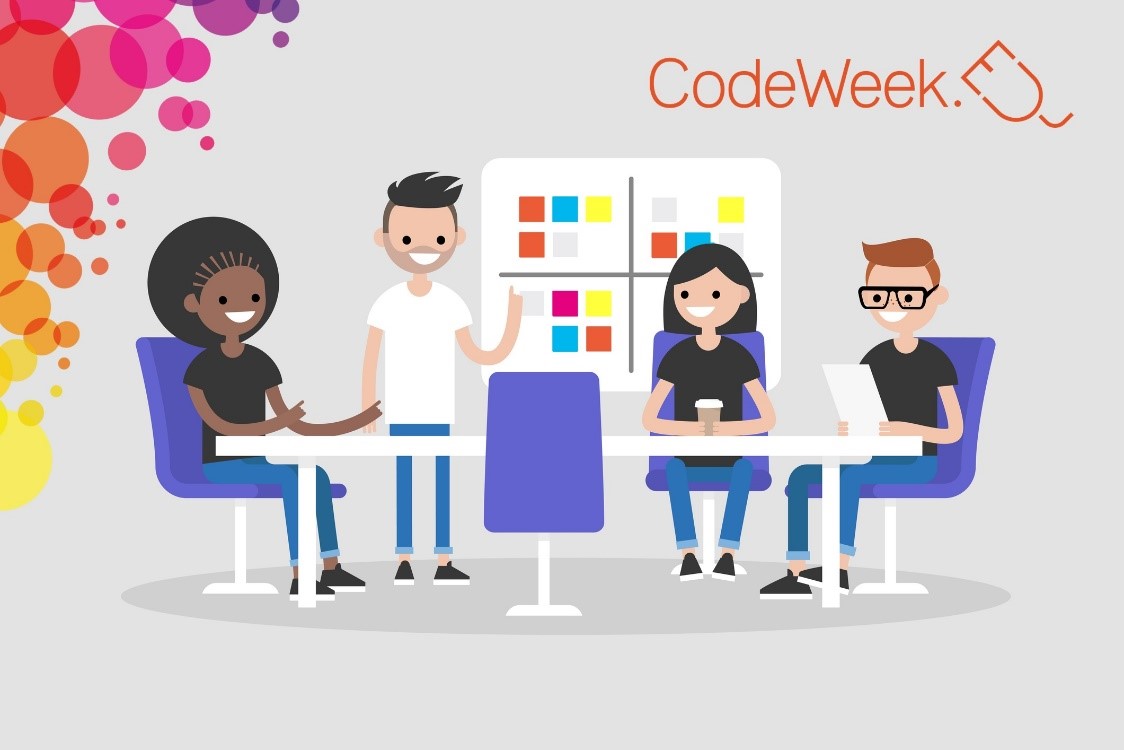 The grassroots initiative Code Week was launched by the European Commission in order to promote coding and digital literacy in a fun way. Year after year, this event attracts more followers – in 2019, more than 4.2 million people from all over the world participated.
The activities during the Code Week are led by volunteers and can be organised by everybody – schools, teachers, libraries, coding clubs, societies, public authorities, etc. More info about the event can be found here.
Living in a digital age imposes the fact that basic literacy must include coding and developing key competences linked with computational thinking, such as problem solving, cooperation and analytical skills. Code Week offers possibilities of free professional training, free teaching materials and opportunity to share international experience to both schools and teachers. It also enables students to take their first steps as digital content creators.
The eight edition of Code Week will be held from 10 October to 25 October 2020. Taking into account the present epidemiological situation, a most events were moved online. Activity schedule and info about joining them can be found at the official website.