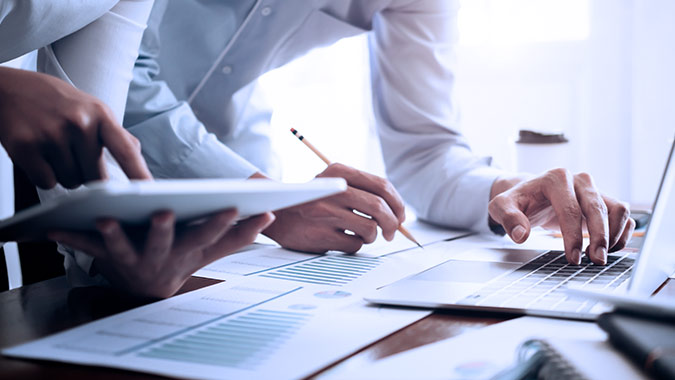 Agency for VET and Adult Education intends to hold several andragogic workshops under the ESF project Promotion of Lifelong Learning Phase II, as a part of the activity Strengthening the competences of andragogic workers. It is a new concept of professional development (optional modules, MI3 Strengthening the competences of andragogic workers), developed according to the programme Curriculum globALE, which was successfully completed by over two hundred participants, from 2015 to 2018. Agency for VET and Adult Education will hold three workshop cycles, for 25 participants each (75 participants in total).
The workshop cycle encompasses 336 hours of professional development, which include 18 days of active workshop participation, independent work and final workshop. Depending on the epidemiologic situation, workshops may be held partly in person, and partly online.
The cycle is modular and consists of five modules:
Approach to adult education,
Planning, organising and evaluation in adult education,
Teaching adults,
Communication and group dynamics in adult education,
Methods of adult education.
The duration of the module is three or four workdays, depending on the distribution of working hours on different thematic units and on teaching methods.
Who can participate?
Teaching staff from registered adult education institutions (according to the Adult Education Act, NN 17/07)
Teaching staff that will be participating must be registered in AZUP (Andragogic Common Data Register).
Several persons from the same institution can attend – should the number of interested parties be larger than planned (75 participants in all three cycles), the number of participants from the same institution will be limited to two.
Only those who had not already participated in the andragogic workshops can attend.
Footnote: the expenses of accommodation, refreshments and meals on full board basis, lecturers, venue and equipment will be covered by the Agency for VET and Adult Education. The expenses of accommodation will be covered only to participants who live more than 30 kilometres from the venue. If they live 30 kilometres from the venue or less, their expenses will not be covered by AVETAE.
Completing the programme, the participants will be given AVETAE's certificate of professional development in duration of 336 hours, and Curriculum globALE's certificate.
Please apply via this link. The deadline for submitting your application is 22 January 2020.
In case of further enquiries, please contact marina.rezek.cvetko@asoo.hr.
We look forward to future cooperation!
Agency for VET and Adult Education