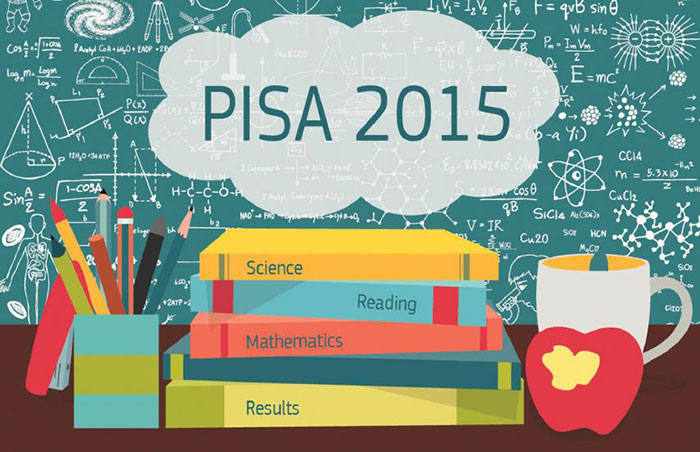 The PISA Survey (Programme for International Student Assessment) was published by OECD for year 2015. This sixth round of the PISA survey was carried out on 15-year old students in 28 EU Member States – the first time that all EU Member States are covered, 72 countries and economies worldwide.
The results of 2015 round of PISA were officially presented on 6 December in Brussels. Like in previous rounds of the survey, the PISA 2015 final report offers key insights into the performance of school systems, at the EU level, in EU Member States and in a broader global context. It provides new evidence on students' competences in science, reading and maths and their development in participating countries over time. This way, participating countries and economies can assess the success of their recent education policy reforms and identify the need for further activities.
For EU Member States, PISA is a prominent source of information for the ET2020 strategic framework, the Europe 2020 strategy and the European Semester, where it is widely used in the fields of reading, mathematics and science and especially low achievers.
This year Croatia has scored below current EU and targeted 2020 average in most surveyed fields. Positive changes are visible in the reduction of gender differences between boys and girls in regard to achievements. Moreover, Croatia is near the EU average in the difference between students from richer and poorer backgrounds.
Conclusion is that most EU Member States need to increase their EU Member States need to increase efforts to reach the 2020 benchmark of less than 15% low achievers in reading, maths and science by 2020. It is crucial to overcome barriers relating to gender, socio-economic status and immigrant background. Policies need to look at what motivates young people to learn, to explore, to excel, and try to recruit  the  best teachers  and  train  them  well, initially and during their career. The PISA results show that there is still a lot to do – but they also give insights in what works in some countries and how progress is possible.
The PISA survey text can be found on the link in PDF format.
Global results are obtainable on the following link, https://www.oecd.org/pisa/, and Croatian results on https://www.compareyourcountry.org/pisa/country/HRV.