The final conference of the
Vocational Education and Training Quality Assurance Development
project was held on Tuesday, February 21, 2012 in the Hotel Regent Esplanade, Mihanovićeva 1, Zagreb.
The conference was attended by state officials, representatives from VET schools, higher education institutions, Croatian and international experts as well as WYG International representatives
.
Mr Ivan Šutalo, the director of the Agency for Vocational Education and Training and Adult Education, gave the keynote address which was followed by a brief welcome address on behalf of the project consortium representative, Mr Davor Čilić. Mr Ian Hume, the team leader and key expert 1, gave an overview of project outputs.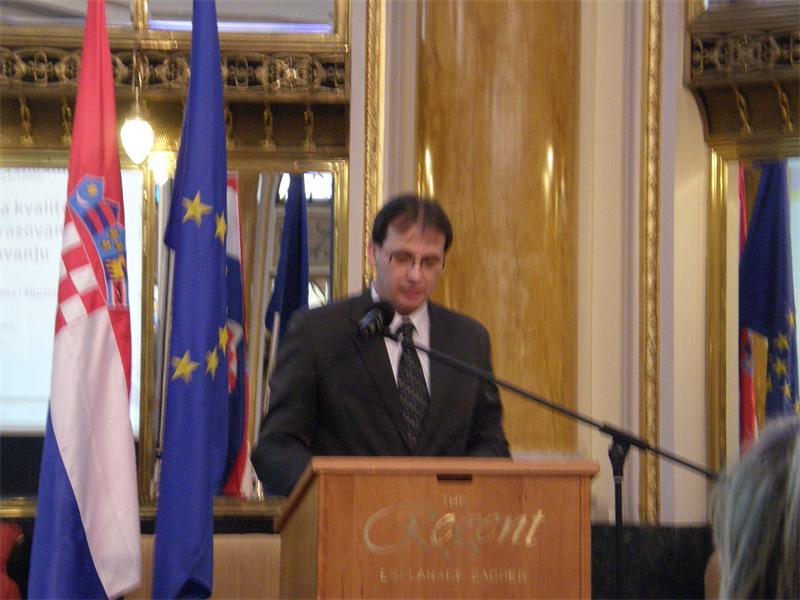 The second part of the conference was dedicated to presentations of all project experts and the representatives from pilot VET schools.

Kerstin Schneider, key expert for component 2, presented the Self-assessment Manual and gave a summary of Component 2 results.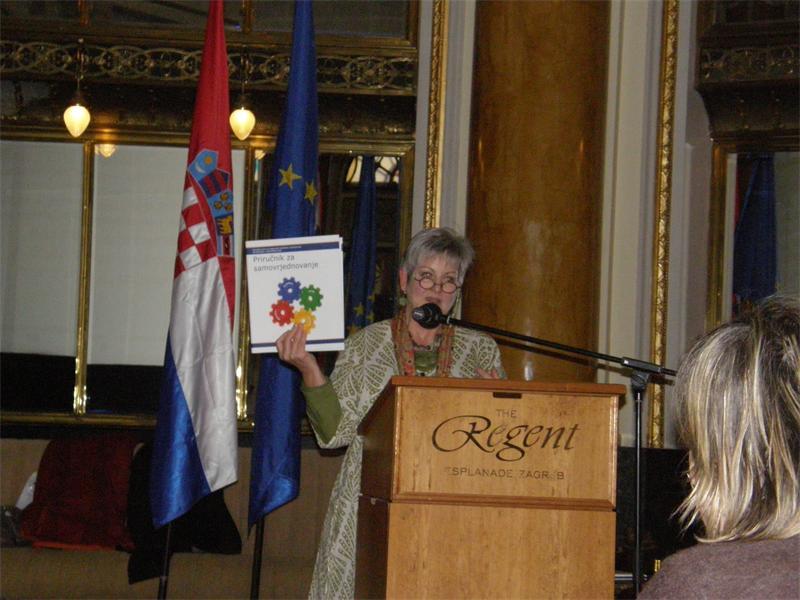 Maja Jukić, senior quality expert, Mirta Szugyi and Irena Friščić-Petrović, self-assessment coordinators from Industrial-Crafts School, Slavonski Brod, and Crafts School, Koprivnica, and Dražen Maksimović, external evaluator held a number of presentations whereby they talked about all the elements of the self-assessment pilot process in VET schools and they pointed out the new values that this process brings.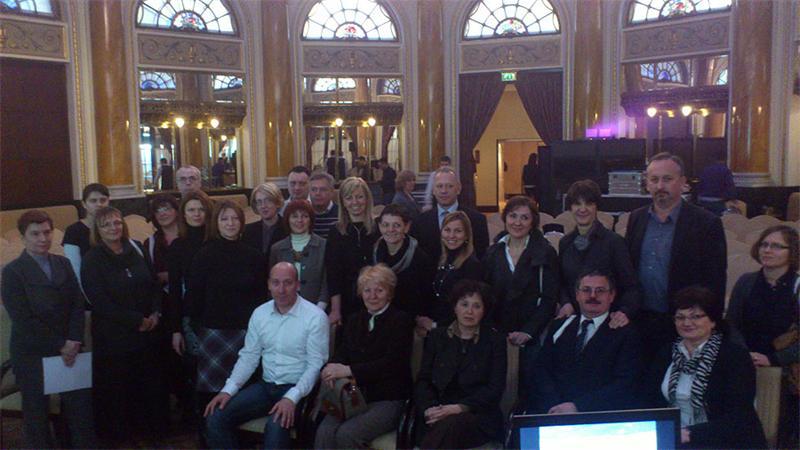 Radosveta Drakeva, key expert 3, closed the conference by presenting the web-tool
e-Kvaliteta
which was produced within Component 3. The aim of
e-Kvaliteta
is to support VET providers in the self-assessment process.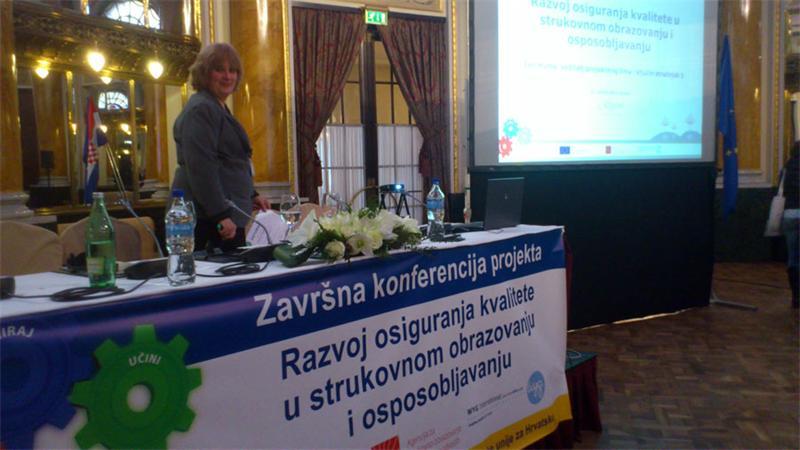 Materials:
Dnevni
red
Uvodna prezentacija Ian Hume
Ian Hume - komponenta 1
Kerstin Schneider - komponenta 2
Maja Jukić - prezentacija
Dražen Maksimović - prezentacija
Mirta Szugyi - prezentacija
Irena Friščić-Petrović - prezentacija
Radosveta Drakeva - komponenta 3
Radosveta Drakeva - e-Kvaliteta
Letak - e-Kvaliteta
Poster - komponenta 1
Poster - komponenta 2
Poster - komponenta 3