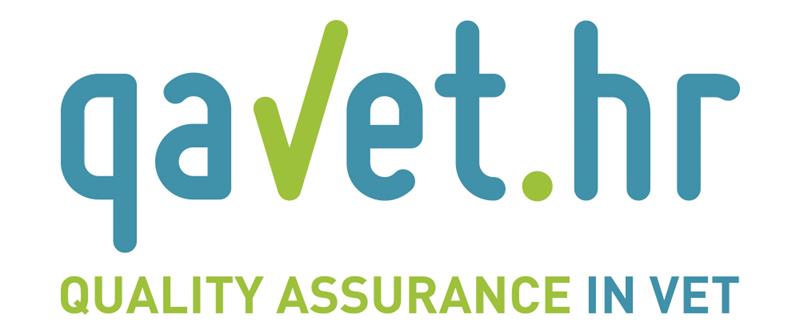 Agency for Vocational Education and Training and Adult Education successfully applied for the project
EQAVET: National Reference Points
within the Erasmus+ programme aiming for the improvement of VET quality assurance system on national level, in line with the Recommendation of the European Parlament and the Council on the establishment of a European Quality Assurance Reference Framework for Vocational Education and Trainig (EQARF). The Agency received the decision that the project was approved by the European Commission and the Education, Audiovisual and Culture Executive Agency.
The main goal of the project is development of the VET quality assurance mechanisms and the process of self-assessment in the context of EQAVET network programme implementation, which is planned to be achieved by reinforcement of capacities of Croatian National Reference Point (qavet.hr), strengthening cooperation with other reference points, as well as through informing a large number of stakeholders on the activities of the network and dissemination of the results. The project will focus on two main priorities, defined by the EQAVET Strategic plan for 2016-2018.
1. Strengthening cooperation between national reference points (NRPs)
A number of activities of bilateral and multilateral cooperation dedicated to exchange of good practices, new ideas and solutions considering quality assurance in VET schools will be organized within the project. The Agency is also organizing a two-day peer-learning activity for local and international experts, including representors of several NRPs from different countries. This activity will focus on the subject of self-assessment in VET schools and the quality assurance of work-based learning (WBL).
2. Deepening the culture of quality assurance in VET
Special attention will be given to the improvement of the self-assessment process of 300 Croatian VET schools, with an accent on evaluation and review phases of the results already achieved, with a purpose of defining more clearly the fields for further improvement in line with the Strategic Plan.
In order to assure better dissemination of the activities of EQAVET network and National Reference Points and to reach a wide range of stakeholders, a great attention will be given to the development of qavet.hr website and to translation and distribution of relevant publications.
The project was allocated a support amounting 30.402 EUR and will last from 1
st
April 2016 to 31
st
March 2017.