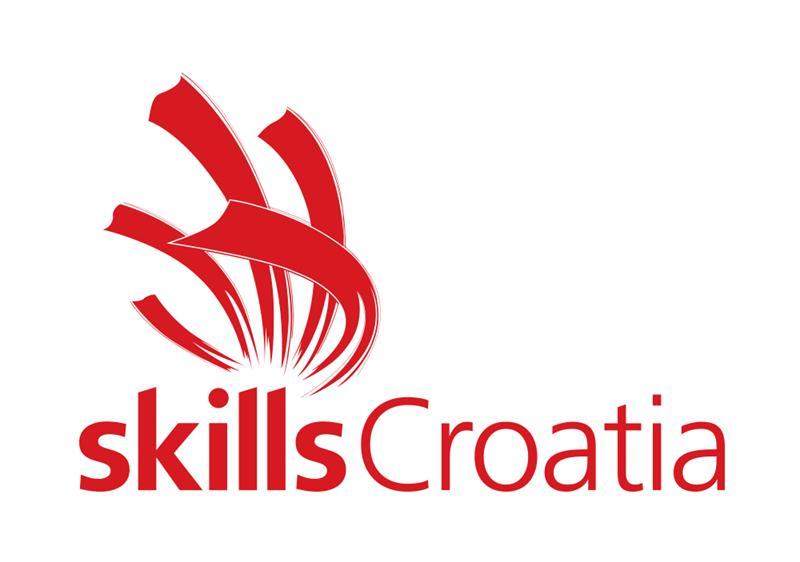 Agency for VET and Adult Education, as skillsCroatia, in August 2012, became a full member of WorldSKills Europe.

WorldSkills Europe is a nonprofit member association, which promotes excellence in the field of skills and competence development. The organisation raises awareness of the importance of professional excellence and high quality vocational education and training for Europe. To do so, WorldSkills Europe orchestrates the biennial EuroSkills competition, a spectacular promotion of professions for young people following the latest developments in skilled professions around Europe.
WorldSkills Europe connects members, international industry partners, governmental agencies and educational institutions on an international platform to promote vocational education and training excellence and encourage world class standards of skills and competences in Europe. Moreover, it provides a unique means of exchange and comparison of European-class competency standards in the industrial trades and service sectors of the global economy.

EuroSkills is the European skills competition for young people up to 25 years. It's a spectacular promotion of the professions, held every two years in one of the WorldSkills Europe member states.
EuroSkills is centered around the performance of hundreds of European talents, selected through skills competitions in their own countries. The finest young European professionals showcase their talents here. It's an incredible experience and an inspiration for all.
During the EuroSkills competition, the member states, international industry partners, governmental agencies and educational institutions come together to encourage world class standards of skills and competences in Europe. This partnership between students, governmental and private institutions and civil society organisations is unique within Europe.

skillsCroatia information and contact:

Agencija za strukovno obrazovanje i obrazovanje odraslih
SkillsCrotia

Radnička cesta 37b
10 000 Zagreb

Telefon: +385 1 62 74 666
Telefaks: +385 1 62 74 606
E-mail: ured@asoo.hr