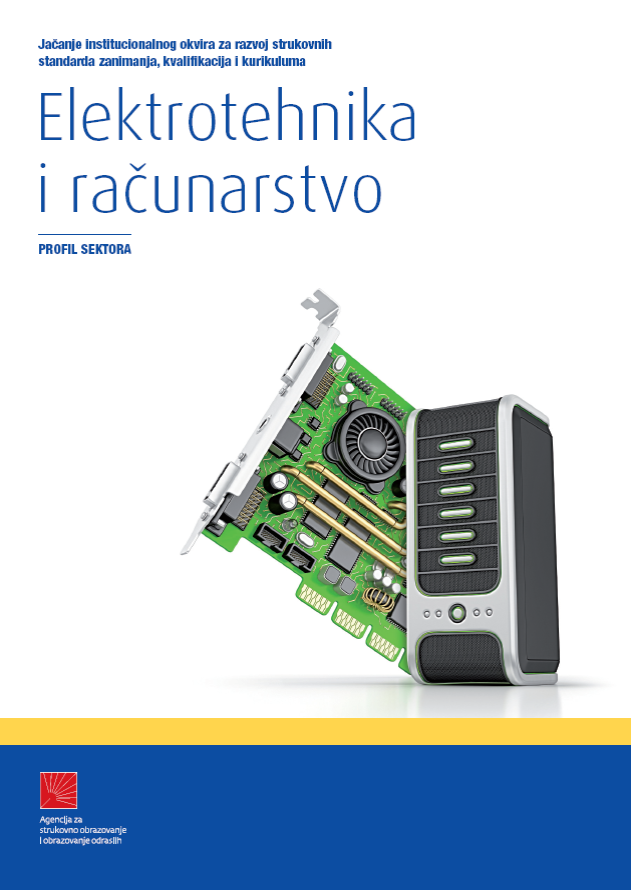 Sector profiles are developed in cooperation by the Agency and experts engaged within the project ''Strengthening the institutional framework for development of VET occupational standards, qualifications and curricula'' and represent a tool which, for the first time at one place, encompasses all relevant data (from different sources: Croatian Bureau for Statistics, Croatian Employment Service, Financial Agency, Ministry of Science, Education and Sports, E-matica, etc.) concerning economy, labor market and provision of education in 13 VET sectors.
Profiles are available to sector councils, Agency, MoSES, but also to other stakeholders for the purpose of planning development of VET qualifications and VET, which will respond to labour market needs. Furthermore, these documents will help in better understanding of sector knowledge and skill market position, contribute to creation of sector strategies, will be key element in creation of quality qualification and curricula, help in identifying the gap between work supply and demand and can be used as basis for planning quotas per educational programme on county level.
Within sector profile, data which enable understanding of knowledge and skills supply and demand is shown through several segments. In first part, demand for occupations is shown through sector coverage which is represented with list of sector occupations, display of demand for those occupations in economy activities, long-term mobility of employees in key economy activities, data on income, number of enterprises and workers employed in particular sector and data about vacant job posts and required workers for replacement of work force (due to retirement), which will clearly illustrate occupations demanded by employers. More about occupational supply is shown through structure of unemployed persons with sector occupations, display of work force and inactive population with sector occupations, structure of occupations based on level of education as well as through data on net salaries and type of work contracts.
In second part, the emphasis is put on competence demand within sector occupations. Model of competency matrix was used as basis for planning of structure and content of new qualifications and educational programmes.
Third part of sector profile shows successfulness of entrance to tertiary education of students who completed secondary vocational education within sector as well as distribution of occupations with which young people that completed sector educational programmes gain employment.
Together with sector profiles, Handbook for use of sector profiles was developed, in order to correctly interpret all data and analysis presented in sector profiles and to reach conclusions in genuine context. Also, Handbook for development of sector profiles was being prepared.
Sector profiles (in Croatian):
Poljoprivreda, prehrana i veterina
Šumarstvo, prerada i obrada drva
Geologija, rudarstvo, nafta i kemijska tehnologija
Tekstil i koža
Grafička tehnologija i audio-vizualna tehnologija
Strojarstvo, brodogradnja i metalurgija
Elektrotehnika i računalstvo
Graditeljstvo i geodezija
Ekonomija i trgovina
Turizam i ugostiteljstvo
Promet i logistika
Zdravstvo i socijalna skrb
Osobne, usluge zaštite i druge usluge
Handbook for use of sector profiles
Planiranje kvalifikacija - priručnik za korištenje profila sektora